Company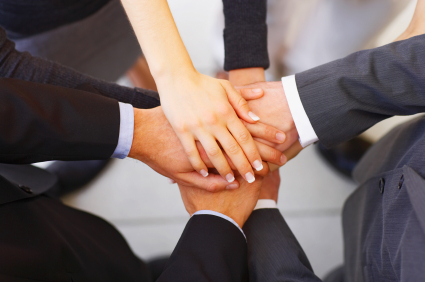 BioVec Pharma's team has the experience in R&D and business development needed to effectively manage a leading-edge biopharmaceutical company
Management
---
Manuel Caruso, Ph.D.
President & Chief Executive Officer
Dr. Manuel Caruso received his Ph.D. degree in virology from Pierre and Marie Curie University in Paris. He then moved to USA to accomplish 4 years of postdoctoral training at Columbia University (New-York), Baylor College of Medicine (Houston) and Mount-Sinai Hospital (New-York). He has been an independent researcher and a professor at Laval University (Canada) since 1998 where he has been working on different aspects of gene therapy. His present research interests are on the developments of viral vectors and gene therapy strategies for genetic diseases and cancer. Dr Caruso has 20 years experience in gene therapy, and he is the co-author of 2 patent applications and several articles published in peer-reviewed journals.
Karim Ghani, Ph.D.
Vice President & Chief Scientific Officer

Dr. Karim Ghani obtained his PhD in Molecular and Cellular Biology from Laval University (Canada) where he worked on gene therapy vectors development. His work focused initially on development of expression vectors and stable cell lines for the production of retroviral and lentiviral vectors. Dr Ghani has also acquired a strong experience at the Biotechnology Research Institute of Montreal in the development of process for biopharmaceuticals manufacturing. His current research interest is in development of expression vectors and production systems for large-scale production of high- added value products such as viruses, recombinant proteins and monoclonal antibodies.
Scientific Advisory board
---
Lloyd G. Mitchell, M.D.
Dr. Lloyd Mitchell received his MD degree from the University of Maryland at Baltimore. His post-graduate training includes an internship in Internal Medicine at the University of South Florida, residency in clinical pathology at the George Washington University and a fellowship in molecular biology at the NIH. Dr. Mitchell has founded 2 biotechnology companies based on his inventions. Currently, he is CEO and Chief Scientific Officer of RetroTherapy, the only company to receive a grant from the Maryland Stem Cell Fund. Dr. Mitchell has 6 issued US patents along with over 15 additional published US applications and has authored 27 publications. He is the sole inventor of spliceosome mediated RNA trans-splicing, the most effective means to reprogram/re-write gene expression in vivo.
Maxime Moulard, Ph.D.
Dr. Maxime Moulard received his Ph.D in Biochemistry from Pierre and Marie Curie University (Paris, France). He then completed a post-doctoral training at the Institute für Virology (Marburg, Germany). Currently, Dr. Moulard is CSO for BioCytex (Marseille, France). BioCytex is performing R&D and clinical investigations for major worldwide pharmaceutical companies. BioCytex is currently involved in developing diagnostic tools and pharmacodynamic tests that can be used in a large spectrum of diseases including cancer, inflammatory diseases and hemostasis. Dr. Moulard has been involved in establishing and managing major corporate collaborations and partnerships (Eli Lilly, Sanofi-Aventis) as well as numerous academic and Institutional collaborations. He has published over 30 original manuscripts, book chapters, patents and reviews and has been a regular contributor of original research to the field of protein interaction and signaling mechanisms.
Pedro De Campos-Lima, M.D; Ph.D.
Dr. Pedro O de Campos-Lima earned his MD from the Federal University of Juiz de Fora in Brazil. He continued his postgraduate health education in Experimental Oncology at the Italian National Cancer Institute in Milan. Subsequently, he earned a PhD in tumor biology at the Karolinska Institute in Stockholm, Sweden, and did postdoctoral work at the Cold Spring Harbor Laboratory in USA and at the University College London in the UK. He is a faculty member at the Department of Molecular Biology, Medical Biochemistry, and Pathology of the Laval University Faculty of Medicine and a principal investigator at the Laval University Cancer Research Center (Canada). His scientific interests are cancer research, virology, and tumor immunology.
Jian Qiao, M.D; Ph.D.
Dr. Jian Qiao received her M.D. and Ph.D. degree in China. She then moved to USA and Canada to accomplish few postdoctoral training at Mount Sinai School of Medicine (New-York), Laval University (Canada) and Mayo Clinic (Rochester, MN). She is currently an Assistant professor at Mayo Clinic where she is developing various strategies for treating cancer in gene therapy, immunotherapy, and oncolytic virotherapy combined with chemotherapy or immunotherapy. Dr. Qiao has an extensive experience in cancer gene therapy using non-viral and viral vectors, including Retrovirus, Adenovirus, Newcastle Disease Virus (NDV), Reovirus and Vesicular Stomatitis Virus (VSV). Dr. Qiao has published more than 20 articles in peer-reviewed scientific journals.